Demand for biomethane CNG fuel has nearly tripled in a year at a CNG refuelling station located off the M6 at Leyland.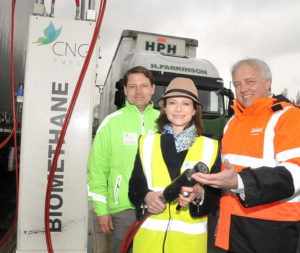 The site has been operational since 2016 and is backed by gas network Cadent and operated by CNG Fuels. Waitrose, Asda, DHL, Argos and Preston-based H Parkinson Haulage are now using the site.
"Renewable biomethane is the most cost-effective and lowest-carbon alternative to diesel for HGVs," said Philip Fjeld, CEO of CNG Fuels. The success of the station shows that "gas can be the fuel of choice for HGVs and have a big impact in reducing UK carbon emissions," said David Jones transport strategy manager at Cadent.