The van market picked up in October driven by strong demand for panel vans over 2.5 tonnes, according to the Society of Motor Manufacturers and Traders.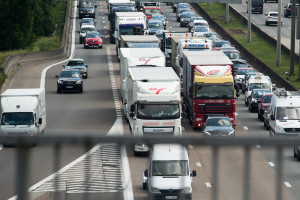 Registrations of vans in the 2.5-3.5 tonne category rose 27.6 per cent to 19,983 units, offsetting small falls in the lighter categories.
Overall, van registrations for the month were 28,494 – up 14.1 per cent on last year.
The strong performance in October means that for the year to date van registrations, at 302,741, are down 1.6 per cent on last year.
Mike Hawes, SMMT Chief Executive, said, "While it is positive to see a boost for new vans in October, the growth comes on the back of a turbulent 10 months, with on-going fluctuations in demand. Although the sector remains strong, we expect this trend to play out over the remainder of the year, as on-going political uncertainty affects business confidence and hence operator investment."