British Heart Foundation picks refurb unit
National charity British Heart Foundation has chosen a 11,000 sq. ft refurbished warehouse Unit 8B on St David's Retail Park in Swansea's Enterprise Park to host its second furniture and electrical store in the city after it remained empty for several years.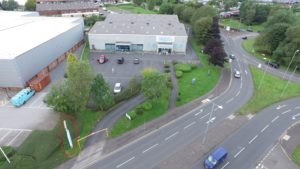 "This is an excellent example of how investing through refurbishment can reap rewards for landlords. Even though this property was in a prominent position at one of the main entrances into this long-established retail park, it was not fit-for-purpose so lacked market appeal," said agency director at LSH in Swansea Jason Thorne.