The British Ports Association (BPA) is urging the government to extend COVID-19 testing practices to key workers in transport and logistics 'as soon as capacity is available'.
It said that such testing would be vital to ensure that food, energy and other critical goods continue to flow through ports.-  but PPE supplies – including sanitiser and masks – were beginning to run low in some ports and this may soon start to have a knock-on effect, particularly as it said that half of the UK's food imports came through ports.
In a statement the BPA said: "We appreciate the unprecedented effort of the health care sector and understand the need to allocate testing and other materials across the NHS first and foremost.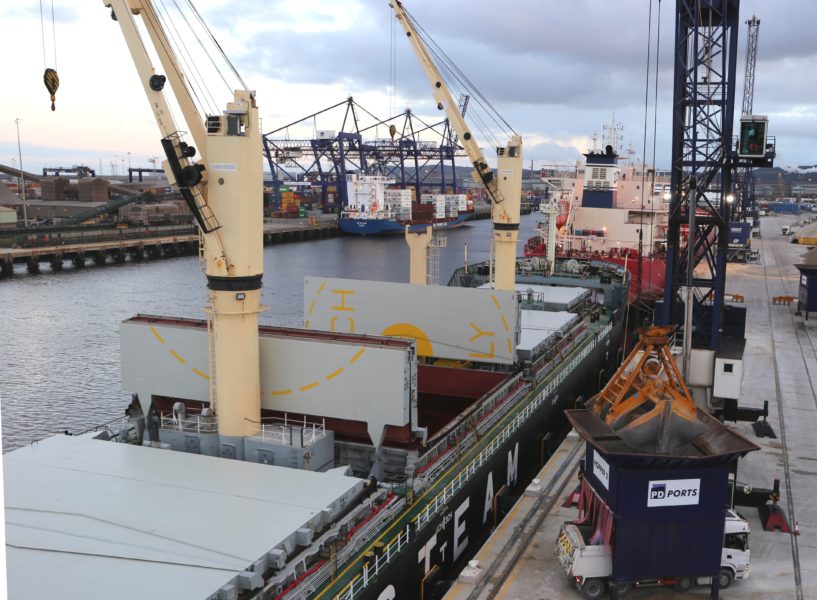 "However there is now a pressing need to ensure that our port gateways have the protections they need such as sanitiser, masks and testing equipment so that they can continue to function effectively in the coming weeks and months. This will help ensure resilience of our supply chains."
The BPA said that some port operators are concerned about cash flow issues and the impact on the financial status of their customers – singling out planned slow downs  in automotive manufacturing, which it said could be costly for the port and logistics industry.
To that end it welcomed government support packages.