Leicester-based BS Handling Systems has completed an automated tote sortation project for the BMW's MINI plant in Oxford.
The sortation system has been designed to sort and return empty totes and pallets in the ILC building (80) at the Oxford plant.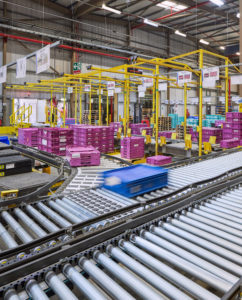 Located in the Rudolph and Hellmann controlled area, BS Handling has installed an 80 metre loop roller conveyor which sorts empty totes by both colour and size. The company has also installed a further 30 metre pallet chain conveyor for the transport and strapping of pallets.
"The challenge for us was to provide an automated solution for sorting and storing empty totes and pallets at MINI plant Oxford, said Rob Smith, managing director at BS Handling Systems.
"The operators were previously manually sorting the totes and moving them on foot. They would then stack them onto pallets and strap them by hand. However this was very time consuming and the operators found it difficult to manage the increasingly high volume of totes.
"The automated sortation system in the ILC building (80) has been designed to handle up to 1250 totes per hour and is operational 22 hours a day, five days a week. The system has improved efficiencies at the Oxford MINI plant and freed operators to focus on more important tasks in the production plant."
---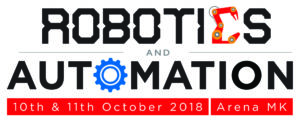 BS Handling will be exhibiting at The Robotics and Automation Exhibition which takes place at Arena MK in Milton Keynes from 10th to 11th October.
The exhibition has grown dramatically following the success of last year's event and is on track to be three times the size.
The exhibition will also include a full conference programme Alex Harvey, head of robotics and autonomous systems at Ocado, will provide the opening keynote looking at the development of robotics in the warehouse.