British International Freight Association has welcomed aspects of Philip Hammond's Budget but notes Brexit remains a priority and that its members want to see an agreement on trade and customs as an urgent priority which is of "much greater importance to the work of our members than anything announced in yesterday's budget."  
BITA welcomed the news that the freeze in fuel duty would remain, "but would have preferred to see an outright cut, the introduction of an essential user rebate and some form of fuel duty stabilisation mechanism" said BIFA director general Robert Keen.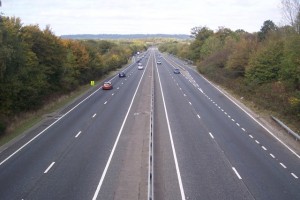 BIFA also hopes that "this talk of infrastructure investment will cease to be just talk and we will see some spades in the ground," said Keen. "BIFA has said repeatedly that it is imperative that new road building and road reconstruction projects are not only implemented, but developed in such a way as to maximise their functionality to the BIFA members, which as freight forwarders, use them to move Britain's visible domestic and international trade."
BIFA places a great importance on what is to happen in light of Brexit: "Notwithstanding any of the above," said Keen, "BIFA is concerned by Chancellor Phillip Hammond's assertion that the spending commitments outlined in yesterday budget statement would not be affected in the event of a no-deal, hard Brexit."
Keen asks: "If that is the case, why would Mr Hammond feel the need to also state that his Spring statement might need to be upgraded to a new hard-Brexit budget?
"Speaking on behalf of BIFA's members, which facilitate much of the movement of the UK's visible exports and imports, we believe that any new tariffs and delays that could result from a no-deal Brexit would make today's announcements unsustainable," said Keen.
He pointed out that BITA members "remain concerned about the potential impact on infrastructure plans, labour shortages and border delays of a no-deal Brexit, and want to see much more progress with the agreement on several key processes if a frictionless border is to be achieved."