Cake Box, the specialist egg-free cake retailer, has bought two distribution centres – one in Bradford and one in Coventry for £1.4 million.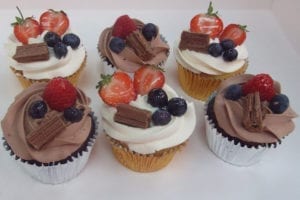 The company is growing rapidly opening ten franchise stores since its half year end and taken the total to 111.
It said the new distribution centres would help support its future growth including new franchise store openings.
In addition, the company intents to install some sponge production capability at the news centres to enable it to reduce its distribution costs and provide a back-up to its existing production facility in Enfield.
The company opened its first store in East London in 2008 and specialises in personalised fresh cream cakes. It believes that it's egg-free strategy allows it to target a larger potential market including customers unable to eat eggs for dietary or religious reasons.