Castrol, the BP-owned lubricants specialist, has chosen DHL Supply Chain to develop the supply chain for its new cellular oil system technology Nexcel, together with the global brand of industrial and automotive lubricants.
The Nexcel oil cell is an easy-to-change unit containing both engine oil and filter. It can be easily integrated under the bonnet of a car and changes oil and filter in one step within only 90 seconds, rather than the typical 20 minutes.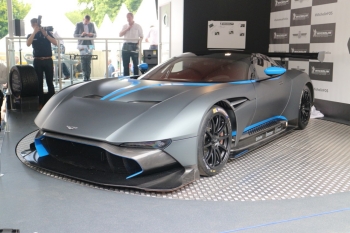 Castrol reckons the Nexcel will improve vehicle servicing and increase recycling of used oil. The first vehicle featuring the technology as standard is the Aston Martin Vulcan – a track-only supercar.
DHL will develop the supply chain ecosystem for Nexcel, connecting manufacturers, third-party logistics providers, Nexcel customers and the Nexcel business systems to support the launch and sell-off of the new product.
The team will develop a blueprint of a proposed supply chain as well as a supporting technology platform, which is going to outline potential scenarios revolving around OEMs, geographies and predicted Nexcel growth. The team will also use the expertise of other DHL business units, such as DHL Global Forwarding and DHL Express, to ensure the delivery of an optimal end-to-end global solution.
"Both DHL and BP are actively engaged in the development of environmentally friendly and forward looking solutions and thus are a perfect fit," reasons Mark Atkinson, Castrol's global logistics category manager.