CEVA Logistics has completed its refinancing plan, which together with its IPO means that it has raised some $1.4 billion in new debt facilities alongside $1.2 billion in equity.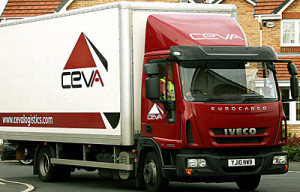 It has achieved longer maturities, more flexibility, enhanced liquidity and much lower interest cost through the deleveraging and the refinancing. Its annual interest costs will reduce by more than $100 million, subject to prevailing Libor rates.
In addition, it has about $450 million of existing ABS/ABL facilities.
"We are very pleased with the outcome of our refinancing and that we have successfully positioned the 'new CEVA' also in the debt capital markets," said chief financial officer Peter Waller.
"Our stronger financial position will allow us to accelerate revenue growth with existing and new clients. By further improving EBITDA and through much lower interest cost, we can generate positive cash flows for the second half of 2018 and onwards."