CEVA is to acquire the freight management business of CMA CGM, its largest shareholder, following the failure of DSV's bid for the company.
In addition, CMA CGM is offering to buy the shares of any CEVA shareholders wishing to exit their investment for CHF30 per share.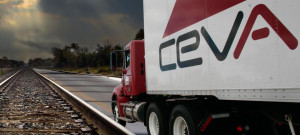 CMA CGM increased its stake in CEVA to 33 per cent after DSV launched a bid for the business.
DSV's initial offer of CHF27.75 per share was rejected. DSV then increased the offer to CHF30 per cent, before withdrawing its big completely saying the board of CEVA was unwilling to engage with it directly.
CEVA said that although it was broadening its strategic partnership with CMA CGM, the two companies had agreed that CEVA would remain a listed company with an arm's length business relationship with CMA CGM.