Big four supermarket Morrisons said that its Christmas trading had been "challenging" with a 1.7% drop in sales, despite competitive pricing on key items.
For the first 22 weeks of the second half of its trading year to 5 January, like for like (LFL) retail sales excluding fuel were down 1.7% while wholesale was stagnant at 0%.
This came after a Q3 (5 August to 3 November 2019)  that saw LFL sales excluding fuel fall 1.2%, with a decrease of 1.1% and 0.1% in retail and wholesale respectively.
Morrisons said: "Throughout the period, trading conditions remained challenging and the customer uncertainty of the last year was sustained.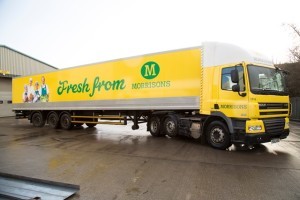 "We kept focussed on our priorities and our customers, and continued to invest in the Morrisons price list while managing costs well. Our basket of key Christmas items was once again very competitive, with most prices the same as or lower than last year," it reported.
In December 2018 convenience retailer McColl's completed its transition to Morrisons to supply its 1,300 stores. The move to Morrisons' for supply came in the wake of the collapse of wholesaler Palmer & Harvey in 2017.
Morrisons said that overall LFL growth was impacted by lower total sales at McColl's, which reported a 1.9% drop in turnover for 2019 last month.
It said that sales at the first ten McColl's stores to convert to Morrisons Daily convenience stores had been strong, and it planned to extend the trial across an additional 20 stores during January and February to further tailor and test the proposition "as we begin to transition McColl's remaining ex-Co-op stores to Morrisons wholesale supply".
According to Kantar WorldPanel, for the 12 weeks ending 29 December Morrisons had a market share of 10.3%, compared to 10.6% in the same 12 week period in 2018.