GEO Specialty Chemicals has awarded DSV a contract to provide domestic and multimarket export fulfilment services for chemicals manufactured at its production facility in Hythe, Southampton.
The two year contract includes domestic and international road freight, air freight and sea freight volumes, as well as warehousing services. There is an option to extend the contract by a further year.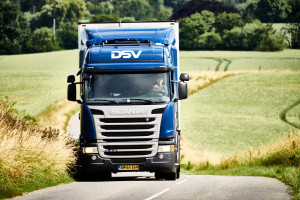 GEO supply chain manager Beverley Cross said: "When it came to sourcing a partner for our global logistics, we needed an organisation that could assure us with confidence that our customers would be as important to them as they are to us. In this context, Chris Malyon and the team at DSV were able to demonstrate their commitment to GEO and could fulfil our complex delivery schedules across all markets. Their commitment to customer service also stood out, and we're looking forward to working closely together for the duration of the contract."
This business win follows a strategic move by DSV to grow its share of the Chemical market in the UK.
Chris Malyon, sales and marketing director at DSV Road, said: "GEO has expanded its product range substantially with the new production site in Hythe, and they required a full-service logistics provider that could fulfil a complex schedule of deliveries to over 1000 global customers, totalling over 1200 road consignments, 300 TEU's and 150 LCL's per year. With our One DSV approach, integrating warehousing, road and air and sea freight services, we were ideally positioned to offer the joined-up solutions they required."