Like-for-like sales in the UK grew by 1.2 per cent in 19-week period to 5 January 2019 whilst Booker grew by 9.6 per cent.
Tesco UK business third quarter like-for-like sales increased by 0.7 per cent, reflecting Tesco's twelfth consecutive quarter of growth. The Christmas period saw a 2.2 per cent growth in like-for-like sales. Overall, the 19-week period saw 1.2 per cent growth.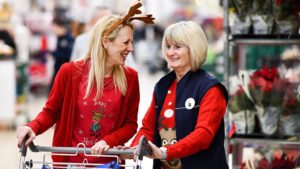 Tesco also saw a 2.6 per cent increase in online like-for-like sales during the Christmas period (6 weeks to January 5), with 776,000 orders and nearly 51 million items delivered.
Booker's like-for-like sales grew by 11.0 per cent during the third quarter with sustained strong underlying growth. Its like-for-like sales grew by 6.7 per cent during the Christmas period and is reflective of the annualisation of contract wins last year. Overall, Booker hit an increase of 9.6 per cent for the 19-week period.
The 'Joining Forces' programme with Booker continues to make good progress with Booker lines now available in 70 Tesco stores.
"As a team we have achieved a lot in the last 19 weeks. In the UK we delivered significant improvements in our competitive offer and this is reflected in a very strong Christmas performance which was ahead of the market," said Tesco chief executive, Dave Lewis. "We have more to do everywhere but remain bang on track to deliver our plans for the year and as we enter our centenary we are in a strong position."