Clipper Logistics has received what it describes as "notable additional requests" from several of its grocery-related customers to provide supply chain support as a result of COVID-19.
The 3PL and e-fulfilment specialist said that this included warehousing, cross-dock, picking and transportation, and it was now actively engaging with all major food retailers to provide such support services.
In addition, Clipper said it had received further requests for logistics support from other sectors of the economy, and would provide further updates once relationships were formalised.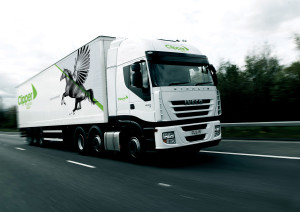 "COVID-19 has resulted in a fast-changing environment and Clipper is developing solutions to resolve the challenges placed upon non-retail supply chains caused by the virus," it explained.
Executive Chairman Steve Parkin said: "These are unprecedented times for retailers struggling to cope with panic buying throughout the UK and Europe.
"Clipper is working tirelessly to fulfil gaps in the supply chain and to help its clients meet significant increased demand for a wide range of products." he said.
"The company will continue to provide support through utilising and mobilising its Europe-wide sites, personnel and fleet thereby alleviating significant supply chain pressure which benefits retailers and consumers alike. This whilst ensuring the utmost health and safety of our employees.
"Our response is a classic example of Clipper's agility and our ability to provide new and adapting services to retailers in short timescales."
In regards to the impact of COVID-19 on trading Clipper said that contract mechanisms in the logistics sector both in the UK and Europe provided a good degree of profit protection and cash generation in the event of volume reductions, and it had resulted in only a "modest impact on the company's performance to date".