CMA CGM has launched its CHF30 per share bid to acquire the 67 per cent stake in CEVA Logistics that it does not already own.
The French shipping line is the biggest shareholder in CEVA, strengthened its relationship with CEVA in October last year when it supported CEVA's battle to fight off a takeover bid from DSV.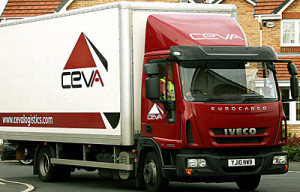 At the time CEVA said that although it was broadening its strategic partnership with CMA CGM, the two companies had agreed that CEVA would remain a listed company with an arm's length business relationship with CMA CGM.
CMA CGM published the prospectus for it CHF30 per share offer at the end of January. Formally launching the bid this week, chairman and chief executive Rodolphe Saadé, said: "The launch of this public tender offer is in line with CMA CGM's overall strategy. By developing a logistics offering to complement our maritime activity, we will be able to propose a full 'end-to-end' service to our customers.
"This is a milestone in the Group's history. Once the takeover is completed, CMA CGM will become a 100,000-employee strong Group, generating over $30 billion in revenue."
In a statement, CMA CGM said: "The board of CEVA Logistics AG is fully aligned with this friendly offer."
This offer is part of the new strategic plan for CEVA, which has been developed jointly with CMA CGM that includes increasing turnover to $9bn by 2021 and EBITDA to $470-490m.
The plan includes:
* commercial synergies by proposing the CEVA offer to CMA CGM customers, and vice-versa,
* integration of CMA CGM's logistics activity (1,200 people, $650m turnover) into CEVA to increase CEVA's footprint in ocean freight forwarding and allow economies of scale,
* cost reduction with pooled operations, as well as synergies, such as purchasing and shared services.