The Co-operative Food has written to all its 1,000 UK drivers to reassure them about its plans after receiving notification from Unite that it intends calling a ballot over a proposal to outsource trunking operations from the business' national distribution centre in Coventry to Eddie Stobart.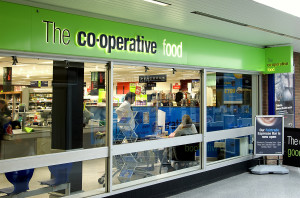 The site's trunking operation involves drivers running regular routes to supply other Co-op depots. There are also plans to outsource The Co-op's primary operations at Castlewood.  These operations involve deliveries from suppliers and to Co-op depots rather than deliveries to stores.
Andy Perry, director of logistics at The Co-operative Food, said: "We believe it is important that colleagues are clear about our future intentions.  There are no plans to outsource either the other areas of transport operated by the Co-op or any of our warehouse functions.
"We have been engaged in a lengthy period of discussion with all of our recognised trade unions regarding the proposal to outsource the trunking and primary operations.  Unfortunately, our current model cannot overcome the fundamental issue regarding the empty running of vehicles in both of these areas. This incurs a significant cost with no benefits. The proposed changes will allow us to re-invest and improve our core depot to store operations and as a result benefit customers and colleagues."
He added: "We will continue to engage with our trade unions to allay their concerns and support our colleagues through this process."