Store based delivery service provider CollectPlus has introduced the Print in Store service, allowing customers without access to a printer to return online purchases to selected retailers by printing their Returns label at their local CollectPlus store, made even easier thanks to integration with Amazon Alexa.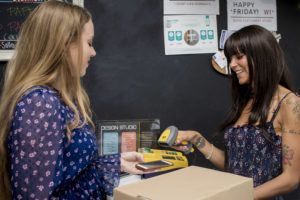 The Print in Store service for Returns is made easier with the integration with Amazon Alexa, allowing customers to order their Returns label entirely through the Alexa app's voice activation technology. Customers simply tell Alexa the name of the retailer they wish to make a return to and Alexa will send a barcode to the customer's phone, along with a link to the Store Locator tool to help them find their nearest CollectPlus store.
This innovation was developed in collaboration with technology returns start-up Clicksit, and clients include Sky, Very, Littlewoods and Very Excusive.