Connect Group which owns Tuffnells is to close its click and collect distribution company Pass My Parcel due to unsustainable levels of loss despite a growing customer base.
"It's hugely disappointing when a new venture doesn't succeed, but the level of losses is unsustainable, and to continue would potentially compromise investment in our core Tuffnells and Smiths News businesses," said Connect Group commercial director Stuart Godman.
Launched in 2014, Pass My Parcel delivered parcels to 3,000 UK retailers, including clients like Amazon, ASOS, H&M and Disney.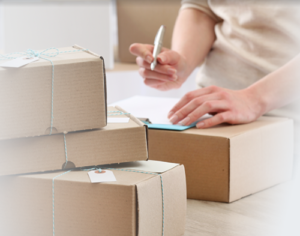 Connect Group is working with customers to ensure an orderly closure over the coming months. "It's a complex task and we'll be contacting all our partners very shortly with details of our plans; in the meantime we will continue to service Pass My Parcel deliveries and returns as usual," said Godman.
In a trading update, The Connect Group said overall performance since its interim results on 1st May 2018 had been extremely disappointing, and the company has materially reduced its expectations for full year profit before tax.
Mark Cashmore, group chief executive, is stepping down from his position though he will remain with the business for sufficient time to ensure an orderly transition to new leadership.
And chief financial officer David Bauernfeind is leaving the business with immediate effect. Tony Grace will join the Group as interim CFO from Monday 18 June. He has relevant experience, most recently as CFO at Yodel, and previously in senior roles at Virgin Media and Telewest.