Consumers are spending £2 billion a year on delivery subscription services, according to research by Whistl.
Amazon Prime is the most popular service, with 61.4 per cent of those surveyed signed up. Other popular services include: Graze (12.3 per cent), nextunlimited (9.7 per cent), and ASOS Premier (8.8 per cent).
Whistl's research found that consumers could make substantial savings by signing up city a potential saving of £165 a year with Amazon Prime.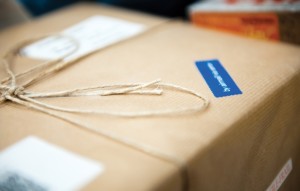 Almost half of consumers in the survey said they had bought goods that they wouldn't have bought if they hadn't had the subscription.
"It seems the key to making your subscription service a success is finding the balance and making your offering beneficial for both parties," said Melanie Darvall, director of marketing and communications at Whistl.
"Ensuring the quality of product or value of discount is high enough to make your customer base loyal and consider spending money outside of what is essentially a monthly "taster" service can certainly be a challenge, but once you've cracked that side of things, you'll reap the rewards and hopefully retain a happy customer base."