Tyre manufacturer Continental has awarded a four your contract to Kerry Logistics Germany to handle international ocean freight export of tyres.
Kerry will also provide logistics services for the procurement of raw materials mainly from Asia to production sites all over the globe.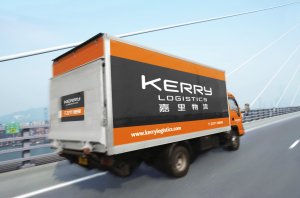 The deal extends a relationship that goes back 25 years. "We are delighted to continue our cooperation with Kerry Logistics," said Jorge Almeida, senior vice president rubber division purchasing & corporate indirect materials at Continental.
"Kerry Logistics' global network supports us in our growth strategy and expansion of our international business. The team in Bremen provides tailored solutions that meet our supply chain demands, leveraging our sourcing and export activities in multiple countries."
The tyre production process relies on a number of different raw materials such as natural and synthetic rubber, carbon black, steel cord, and various chemicals. These raw materials are sourced from countries such as China, Thailand, Japan, Malaysia, Indonesia, and India.