Polymer manufacturer Covestro has extended its contract with Hoyer in China to include logistics for its Coatings Adhesives Specialities division.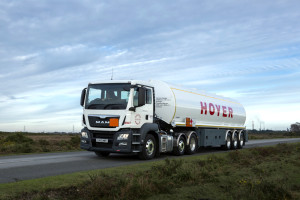 The range of services includes heating up ISO containers before they are unloaded, unloading raw materials and empty drums, loading palletised finished goods, and loading ISO containers with finished products. In addition, the services include the filling of intermediate bulk containers and various types of drums, storing and preparing raw materials for the laboratory and production as well as the handling of waste for collection.
Hoyer's Supply Chain Solutions division has been working for Covestro in Shanghai since June 2016.
"We are content with our decision. Hoyer proved to be a reliable partner for us, which is why we decided to intensify our working relation with them", said Wei Zhang, plant manager for PIC/PUD products at Covestro.