Crown has donated a C-5 gas-powered counterbalance forklift to the Forklift Training Engineering Centre (F-TEC), which offers forklift truck engineering programmes.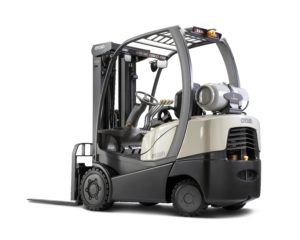 Crown Lift Truck UK's managing director Simon Barkworth – who is also President of BITA, said: "Technology is moving forward at a rapid pace, so it's vital that tomorrow's engineers have cutting-edge products on which to learn their craft. F-Tec is playing a vital part in helping address the skills shortage in our industry sector, and we're thrilled that the students will get the chance to see for themselves the engineering excellence that lies under the covers of the Crown C-5."
F-TEC is a joint venture between BITA and the FLTA. It offers a wide range of forklift engineering programmes, including apprenticeships, advanced level courses, thorough examination, diagnostics, safety, and more from its training facility in Swindon.