Culina has unveiled a new brand identity following its takeover of Great Bear Distribution.
The aim is to give a consistent look and feel to all the Culina Group companies –Great Bear Distribution, Culina Logistics, IPS, and CML.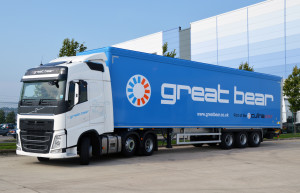 "We want all our businesses to feel like they are part of a group dynamic and not separate entities," said group CEO Thomas Van Mourik,
"Culina's branding has been traditionally strong and recognisable in the marketplace and we want all our businesses in the group to feel the benefit of this strong branding and a real part of our expanding logistics family."
"We are really going places over the next few years and I want all employees in all areas of the Culina Group business to feel that they are playing an active and important part in our success. Establishing the new group brand is crucial to this as it ensures engagement and unity across all elements of our business".