Cummins is developing an integrated turbocharger and after-treatment system to minimise NOx, particulate matter and CO2 from diesel engines, in a move designed to "future-proof diesel engines for the next generation".
Diesel remains a core focus for the company, which has recently been broadening its portfolio of products to include alternative fuels, downsized engines and electrification.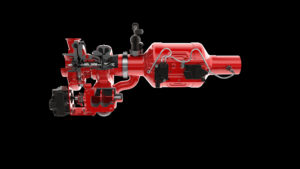 The integrated system consists of a Holset fixed geometry turbocharger with an integrated rotary turbine control (RTC) and a close coupled unit with a selective catalytic reduction catalyst.
The integrated RTC enables exhaust gases to bypass the turbine stage and enter the close coupled unit after the gas has been injected with urea by the new Cummins UL4 injector.
Cummins reckons that this immediate conversion enables exhaust gases to be 70°C hotter than when it reaches the SCR catalyst in traditional after-treatment systems.
When combined with the Single Module, which alone reduced emissions by 97 per cent, the integrated system has the potential to assist in meeting future lower NOx and GHG limits, as well as providing additional benefits for cold start and urban driving emissions reduction.
It plans to show the new technology at the IAA Commercial Vehicle Exhibition in Germany next month.
Tracy Embree, president of Cummins Components, said: "As engine manufacturers race to meet the demand for new power solutions, we are seeing new concept systems and innovations shaking up the industry and we're proud to be at the forefront of these developments.
"At Cummins we are addressing this shift in the market by expanding our portfolio of products to reflect the needs of the future. To meet challenging new environmental guidelines, we're adapting engine technology to meet the most recent emission standards, resulting in diesel engines that are cleaner, simpler and more efficient. At IAA we will reveal the new technology that we believe will future-proof diesel engines for the next generation."