Q2 take up of UK industrial stock over 100,000ft2 has hit a new record for the sector with activity 39% up year on year and transactions totalling 16.1 million sq ft, according to the latest research from Colliers.
In its latest Industrial & Logistics webinar, Colliers revealed that the sector's total take up for the first six months of 2021 reached 24.4 million ft2 – slightly ahead of last year's figure.
Driven by a continuing demand from e-commerce operators, alongside the expansion by businesses of their logistics networks, appetite for industrial assets remained unabated. The first half of the year was marked by a flight to prime with only 25% of take up being of second-hand stock as opposed to 41% for design and build space and 34% being speculative development.
Colliers notes Q2 supply is down 26% year on year to stand at 25.2 million ft2 with only three warehouses over 500,000ft2 available (compared to six in Q2 20), and 80 assets in 100-199,000ft2 bracket on the market (compared to 100 in Q2 20).
"If we analyse the number of units available by size band, most have seen a significant decrease with only the 200,000-299,000ft2 size bracket remaining fairly stable over the past few years," said Len Rosso, Head of Industrial & Logistics at Colliers. "The good news is that investors and developers are building, and there are just shy of 60 planned deliveries of units over 100,000ft2 from Q4 21 through to 2022. Not only will this ease the current situation but will also provide much needed space for the future as we expect the strong occupier demand to persist for at least the entirety of 2022 as occupiers continue to optimise their logistics networks."
A lack of supply and high levels of demand are creating rental growth on a monthly basis notes Colliers. According to the latest MSCI figures for May, there was rental growth of 0.5% across one month for standard industrial and 0.9% for distribution warehouses. Looking back over the last six months this reaches growth of 2.6% and 3.1% respectively.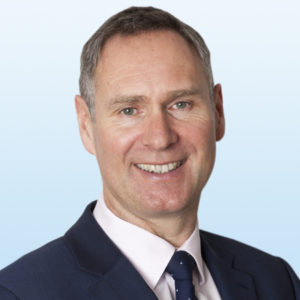 "According to our data, industrial when compared to other sectors in commercial property, is forecasted to provide average annualised total returns of 7.4% over the next five year period, second only to supermarkets which top the table at 7.5%," added Andrea Ferranti, Head of Industrial & Logistics Research at Colliers. "Distribution warehouses come in third offering returns of 7.3%.
"This, coupled with the rental growth leads us to expect further yield compression over the remainder of the year due to accommodative monetary policy and strong buyer competition chasing limited opportunities."
Colliers notes that investment activity has also continued unabated and provisional figures for the first six months of the year saw circa £6.5 billion invested in the sector, a new six-monthly record.