Just like technology, customs is changing faster than ever before. Having one (technology) to manage the other (customs and compliance), is essential to staying competitive in today's economy. The benefits include expedited processes and more transparency for flexible control, not to mention reducing the high-stakes risk of fines and delays.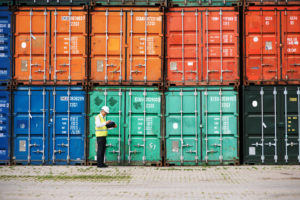 Having a management solution that is fully integrated, automated, and flexible can simplify business processes and reduce error with data being exchanged in all directions.
Not every company has the luxury of a dedicated customs agent to oversee international trade and compliance, but thankfully you don't have to, with the right technology to optimise global trade.
The future path of customs compliance has been set with Single Window, a transition away from paper-based procedures, and it's benefiting everyone from suppliers to customs offices.
Avoid negative impacts on relations or costly fines and see how technology is interfacing, integrating, and managing customs and compliance in the 21st century.
The benefits of bringing your global customs operation together in a single point is revealed in, "Customs Handling in the 21st Century: Why Technology is Crucial in Successful Global Trade."