Truck registrations for the first two months of 2015 were up 35 per cent on last year at 4,610, according to figures from the Society of Motor Manufacturers And Traders.
Artics were up 74 per cent at 1,858, while rigids were up 17 per cent at 2,752. The van market was up 17.9 per cent at 13,832.
"The truck market posted a second month of growth in February, with volumes up by more than a third so far this year. While it might be too early to claim a full recovery, it appears to be on the right track," said Mike Hawes, SMMT chief executive.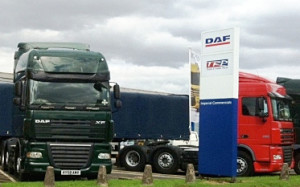 DAF took 26.3 per cent of the market for trucks over 6 tonnes, followed by Mercedes at 18.9 per cent and Scania at 17 per cent.