Dachser's UK sales grew by 16 per cent to £77 million last year, driven by export services which were up 21 per cent. Import business grew by seven per cent year-on-year.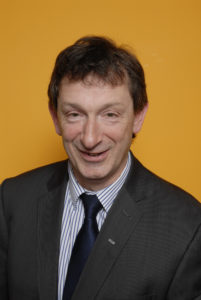 Managing director Nick Lowe said that so far there had been no discernible adverse reaction to the impending fall-out from Brexit.
"We are talking very much to our colleagues across Europe. Of course, we agree with what the British government has said about frictionless trade and borders. However, we are preparing for all options and we have the strength of our network to help our customers – after all, our decisions will be driven, as ever, by customer need."
The company is now planning to expand its Rochdale facility with a 6,700 square metre cross-dock which is expected to be operational from mid-2019.
"Our annual sales turnover in Rochdale is now approaching the £20 million mark, from £ 6.5 million at the time of the acquisition [of JA Leech Transport] in 2010," said Lowe.
"These days, roughly 65 per cent of our turnover is attributable to European road freight, evidencing our strategy to simultaneously grow and diversify our customer portfolio. Inevitably we now need to reflect that on-going positive development by investing in the right facility to sustain our growth into the future."