One-stop shop solution combines data capture and sorting of small shipments in one single system.
Small shipments are currently still sorted manually most of the time. Increasing shipment volumes demand to automate this process.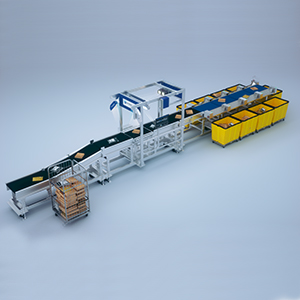 VIPAC SMALLS SORT is an intelligent and modular system solution that combines the data capture of shipments and automatic sorting in one single system.
Small footprint, low noise and flexible operation are key USP's. The individual sections of the system are mobile and can be moved within the hub or sortation center or even transported to other sites in order to manage peak times. The system performs up to 3.500 shipments per hour.
Click here for more information