The future of supply chain will come under scrutiny at the Logistics & Supply Chain conference in April when a dazzling array of speakers will be focusing on the critical issues facing the industry.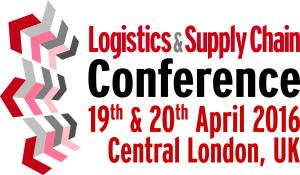 James Matthews, director of non-food, Ocado, will look at the importance of channel management and the supply chain.
Professor Richard Wilding will analyse the skills and knowledge employers look for in a supply chain director.
OBE, Full Professor & Chair of Supply Chain Strategy, Chairman of Chartered Institute of Logistics & Transport, Cranfield University School of Management
Paula Sheils-Ryan, demand planning development manager at Diageo will focus on benefits of introducing more employee training and how it can deliver benefits to the supply chain.
James Norton, distribution planning manager at bakery giant Warburtons, will examine the challenges of managing availability within a stockless supply chain with consistently high order fulfilment levels.
Andy Perry, logistics director of The Co-operative Group, will focus on understanding the challenges and solutions made in UK markets and what Asia-Pacific can bring new strategies to help UK markets.
Sourcing responsibly is a challenge facing companies globally. Robin Sundaram, responsible sourcing manager at Nestlé UK & Ireland will focus on four key components of the group's strategy.
Not only that, the conference will also include presentations by many of the recent winners in the European Supply Chain Excellence Awards.
The Logistics & Supply Chain Conference will take place in Central London on 19th and 20th April.
Full details at: www.logisticsandsupplychainconference.co.uk