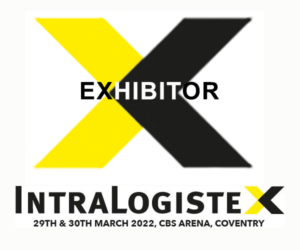 A recent report from fashion industry publication Drapers has shown a dramatic increase in UK consumers demanding sustainable packaging, with 64% more likely to buy from retailers that provide packaging that is better for the planet. Meanwhile, a further 50% of consumers were willing to pay more for sustainable packaging and delivery.
Online ordering is predicted to keep growing throughout 2022 and sustainability for consumers will be a top priority. UK shoppers are looking at where products are being manufactured, whether the products are made from sustainable materials, how the products are being delivered, and what packaging is used.
The report from Drapers has given overwhelming proof that packaging matters to UK consumers. Here are some of the stats that could drive UK businesses to make the switch to sustainable packaging.
73% of UK consumers say paper or cardboard packaging is important to them when considering a brands level of sustainability
77% of UK consumers state that brands should use as little packaging as possible
66% said it is important to them that the packaging can be recycled
49% of consumers said they would pay more for both sustainable packaging and sustainable delivery
33% say they have rejected a purchase because of unsustainable packaging
The well-known saying, 'keeping up with the times', has never been more powerful for UK retailers today. The statistics for consumers demand for sustainable packaging continues to rapidly grow and some businesses in the UK are now starting to meet this demand. With many even hiring sustainability managers to ensure what they are doing is truly sustainable. Read more about how some businesses are now overcompensating when using paper packaging because of the quality.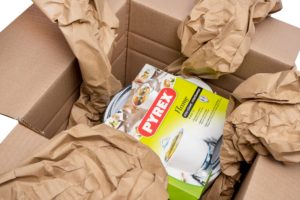 With the Plastic Tax increase just around the corner, the current climate crisis and the immense amount of consumers wanting sustainable packaging – retailers only have a matter of time until unsustainable packaging devalues their products and damages their brand.
"Protega Global was introduced to the packaging industry to help businesses make a simple switch from plastic packaging to paper packaging without having to sacrifice on protection, speed, space and branding," said Daniel Willock, Marketing Manager at Protega, which is exhibiting at IntraLogisteX 2022, taking place on 29/30 March at the CBS Arena in Coventry. "We continue to do this and are thriving with some of the UK's largest distributors, reducing breakages by up to 50% and delivering a seamless integrated packing solution from Hexcel Benches to our industry leading Protega 125."
"We feel many businesses are put off by paper packaging because of the costs, but we are confident that with the correct packing techniques and training you could in fact save on costs," Willock added.
Protega is exhibiting at IntraLogisteX on Stand 314. To register for the event, which takes place on 29th and 30th March 2022, at the CBS Arena in Coventry, please click here. More information about the UK's largest annual intralogistics event can be found at www.intralogistex.co.uk