Software vendor Descartes is to sponsor Logistics Manager's Top 50 Service Providers – which takes place next week with a series of webinars showcasing the fastest growing 3PLs in the UK.
Descartes will join the third and final webinar of the week, which reveals the top ten fastest-growing logistics service service providers, which takes place at 10.30am on Thursday 3rd December.
Logistics Manager Editor Christopher Walton, webinar host and compiler of the Top 50, will be joined byDescartes Vice President of Sales and Country Manager for the UK and Ireland Pόl Sweeney for a wide-ranging conversation about how Descartes is helping businesses transform their operations with technology.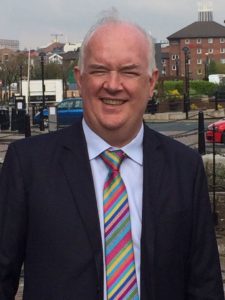 Descartes delivers the industry's most complete offering of cloud-based logistics and supply chain management solutions and you'll be able to find out more on the webinar.
On the same webinar Chris will also be joined in conversation with Simon Hobbs, Chief Executive at Kinaxia Logistics where his approach to strategy, growth and investment will be discussed. Discover how Kinaxia has grown through acquisition; what factors has led to its growth and how it will achieve its goals.
This is the third in the series of Logistics Manager Top 50 Service Provider webinars that take place across the course of Top 50 week. Register now for free.
You can also discover about the whole of Logistics Manager Top 50 week – including webinars with Westcoast, Clipper Logistics and Logicor taking place on 1st and 2nd December – and register to watch either live or on demand.