Deutsche Post DHL Group has set out plans to counteract the decline in profitability in its PeP post and parcel business through improvements in productivity and yield management.
Group chief executive Frank Appel said: "To deliver long-term sustainable growth, we are now consciously accepting short-term negative effects on our earnings."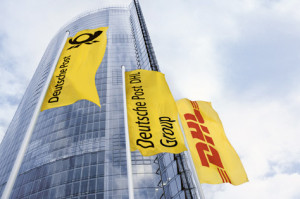 Improvements to productivity will include automation and digitalisation, continuous improvement, increased last mile productivity and intelligent network utilisation. Ultimately, these operational investments will drive better customer service and higher efficiencies, which it reckons will lead to an improvement of €150 – 250 million a year.
It is also starting an early retirement programme for civil servants in overhead hears to reduce the fixed cost base. It said this would come with restructuring costs of € 500 million in 2018 and will be implemented in 2018 and 2019. The Group expects the program to lead to an annual cost reduction of at least € 200 million by 2020.
It is also looking to improve yields in the postal business while in Parcel Germany, the group will focus on a balance between growth and yield.
The group is now forecasting a 2018 EBIT of some €3.2 billion.
"The PeP division is likely to contribute at around €0.6 billion to this figure while the DHL divisions are still expected to reach around € 3.0 billion. Corporate functions result is expected to be at – €0.42 billion.
The aim is to reach a group EBIT of €5 billion in 2020.