DHL Parcel UK, the rebranded UK Mail business, had reached agreement with Smiths News on a transition agreement to take over The Parcel Shop Network.
The two companies will cooperate over the coming months to support the parcel shop operators as a new service from DHL is introduced. The transition is expected to be completed by June 2019.
Smiths News, which is part of the Connect Group, created the Parcel Shop Network to provide the Pass My Parcel service which it decided to close in June due to unsustainable losses.
Pass My Parcel was launched in October 2014 with Amazon as its launch client. In a trading update earlier this month the Connect Group said over 95 per cent of Pass My Parcel's deliveries and collections ceased in August and distribution services for remaining clients will end by January 2019.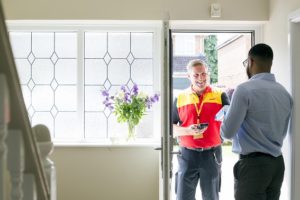 UK Mail is being rebranded DHL Parcel UK from 1st October. Chief executive Peter Fuller, said: "We are fully committed to the maintenance and growth of the parcel shop network and look forward to working in partnership towards a period of sustained growth".
Jonathan Bunting, Connect Group chief operating officer said: "We are delighted to have been able to reach this agreement with DHL who are committed to grow the network. We have received great support from all of our parcel shop partners and we are pleased that they will continue to provide and benefit from this service with DHL".