DHL Supply Chain has joined VentilatorChallengeUK, a consortium of businesses including Rolls-Royce, Ford, Airbus and UK-based Formula 1 teams including McLaren, to deliver some 10,000 new ventilators to the NHS.
DHL will manage the inbound supply chain for two workstreams of VentilatorChallengeUK, which is ramping up manufacturing of existing, approved ventilator designs.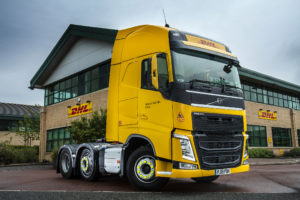 VentilatorChallengeUK  will see DHL Supply Chain create a supply chain from scratch to handle 3.2 million parts. The operation will include the collection of parts from a new supplier base, as well as handling, storage, order pick and kitting, and delivery to final manufacturing locations.
Separately, DHL Supply Chain is also working with Dyson on final distribution of its new ventilator model.
DHL will use its existing manufacturing logistics facilities and teams to facilitate both projects.
Mike Bristow, MD, manufacturing logistics at DHL Supply Chain, said: "We're honoured to be able to support this vital project and be part of a team providing lifesaving equipment to frontline NHS staff and patients.
"Normally a project as complex as this would take three months to pull together, but we've done it in a matter of days. It's thanks to a team of very dedicated people as well as having the existing expertise and infrastructure that can quickly adapt to a range of needs."