Final Destination Logistics sponsor DHL Supply Chain has invested in 13 new bio-LNG trucks to fleet as part of its 'GoGreen' commitment to reducing its environmental impact.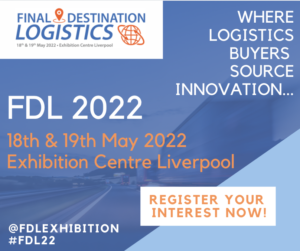 The new additions are part of the company's existing gas truck fleet. The Volvo FH 6×2 tractor units are equipped with Globetrotter cabs and specified with 155kg LNG tanks for maximum range of 1,000km. The new vehicles will deliver up to 80% reduction in carbon emissions when fuelled with bio-LNG and up to 20% with fossil fuels.
Ian Clough, Managing Director, Network Logistics and Transport, UK & Ireland, DHL Supply Chain says: "As part of the world's largest logistics company, we have a clear set of ambitious environmental targets to achieve, as well as ones to deliver for our customers.
"To help enable greener supply chains and support our customers in their proactive approach to sustainable transport, we continue to work closely with both our customers and partners to find the best solutions."
Final Destination Logistics takes place on 18-19 May 2022, at the Exhibition Centre in Liverpool. For more information about exhibiting, please contact Nairn Foster by emailing nairn.foster@akabomedia.co.uk or call +44 0208 037 1774 or Rahul Nair by emailing rahul.nair@akabomedia.co.uk or calling +44 208 037 1776