DHL is revamping its logistics service for the semiconductor industry by bundling individual solutions under DHL Semiconductor Logistics.
This suite of services covers everything from inbound to manufacturing facilities through to final distribution to end users and provides end to end visibility of products, compliance with international regulations and maximum security of sensitive and high value goods.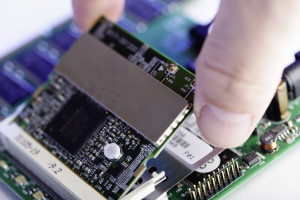 Rob Siegers, president of DHL Technology Sector, said: ""With more than 3,000 dedicated employees and 50 facilities worldwide, we have built extensive infrastructure and expertise for the semiconductor industry.
"With our new offer, we connect DHL's broad capabilities, enabling us to individually service our customers along their complete supply chain in a cost-efficient way. This becomes crucial for an industry that requires special logistics to be a competitive differentiator."
The semiconductor industry is undergoing significant changes due to the increased demand created through trending digitization and Internet of Things applications. After a moderate growth in 2016,
DHL expects the market to grow by 16.8 per cent to a market value of $400bn mainly driven by shortages in the supply in the memory segment.
[1] In combination with increased merger and acquisition activities, growth coming from automotive and industrial applications as well as wearable consumer devices, changes in manufacturing and supply networks are common. DHL's new suite of semiconductor logistics services addresses this development and is designed to improve flexibility and agility of semiconductor supply chains.