Deutsche Post DHL is to buy UK Mail, the parcel and mail operator, for £242.7 million.
The move means a return to the UK domestic parcels business for DHL which sold its previous business to Home Delivery Network in 2010. That business now trades as Yodel.
Jürgen Gerdes, board member of Deutsche Post DHL, said: "The on-going expansion of our parcel network in Europe is driven by increasing demand within our e-commerce customer base for cross-border deliveries. Deutsche Post DHL, as the leader in the German parcel market, has already established a strong position in a number of European countries.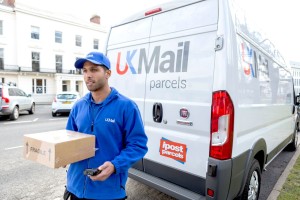 "UK Mail is a well-run business and an established provider of quality delivery services in the UK and offers a complementary fit with our integrated offering. With this acquisition, we will further extend our network and have a strong foothold in Europe's three largest e-commerce markets, the United Kingdom, Germany and France, which account for over 60 per cent. of online retail in the continent."
For the year ended 31 March 2016, UK Mail reported a profit before tax and exceptional items of £10.7 million (2015: £21.0 million) on revenue of £481.0 million (2015: £485.1 million).
The company moved to a new automated sorting centre at Ryton near Coventry last year, because its previous site in Birmingham was on the route of the new HS2 rail line. Problems in getting the new site up and running led to the departure of long-serving CEO Guy Buswell in November 2015.
The purchase by Deutsche Post DHL gives the UK Mail shareholders the opportunities to realise their investment.
Chairman Peter Kane said: "The Board believes that UK Mail will benefit significantly from becoming part of Deutsche Post DHL, and will be better positioned to continue to develop our parcels and mail businesses with the benefit of Deutsche Post DHL's greater financial and operational resources. Our customers will have direct access to Deutsche Post DHL's integrated global parcel network and comprehensive logistics capabilities; we will have opportunities to win additional business from Deutsche Post DHL's existing customer base; and there will be significant synergies including additional volumes flowing through our network from Deutsche Post DHL's global operations."
Deutsche Post DHL has received irrevocable undertakings in respect of some 60.0 per cent of UK Mail's ordinary share capital.
Peter Kane will continue to act as interim chief executive officer of the UK Mail business while assisting with the identification of a new Chief Executive Officer and supporting the continuation of the UK Mail business as part of the Wider Deutsche Post DHL Group.