Ted Baker has seen a 3.8 per cent increase in Group revenue for the for the 19-week period from 27 January 2019 to 8 June 2019 which it has described as a "difficult" trading period due to consumer uncertainty in a number of its key markets.
Total retail sales, including e-commerce, were down 0.3 per cent but e-commerce sales increased by 2.4 per cent, representing 26 per cent of total retail sales.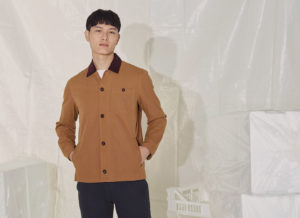 "The performance reflects difficult and unpredictable trading conditions, unseasonable weather experienced across North America in the early part of the Period and the highly promotional retail environment across our global markets," it said in its trading update.
And going forward Ted Baker is to focus "on product initiatives and cost control. Monthly product drops and speed to market projects will commence in the coming weeks.  Furthermore, we are driving further efficiencies through our sourcing and supply chain, as well as our ongoing focus on net working capital initiatives," it said.
Group now anticipates underlying profit before tax for the year ending 25 January 2020 between £50m to £60m.