Sainsbury's is launching 200 digital click and collect points in its stores in a move to build on the Argos partnership with eBay.
Sainsbury's customers will be able to collect Tu clothing, eBay purchases and DPD parcels under one roof. 30 Sainsbury's click and collect points will also offer Argos online collection.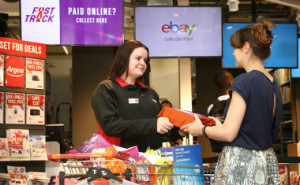 Tablets will be available to enable customers to 'check in' digitally, to speed up the time it takes from arriving in store to receiving parcels for collection.
john rogers, chief executive of Sainsbury's Argos, said: "We are pleased to be bringing Argos's products and services to Sainsbury's customers via the new digital collection points, which are a demonstration of both businesses working closely together to bring benefits to customers at pace."