Logistics Manager magazine is published 12 times a year and all editions are available to read for FREE online for our registered users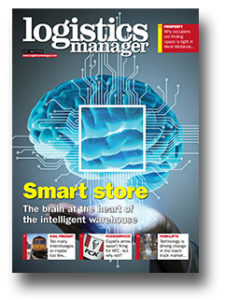 If you're already signed up to this web site and logged in, click on the magazine cover and you'll be give access to digital editions of Logistics Manager which you can read now. If you've not yet logged in – LOGIN HERE.

Not registered yet? Register here and then come back to this page – you'll then be able to get access current and previous issues of Logistics Manager online, all for free.
---
Be first with the latest industry news

We publish a series free email newsletters to keep you up-to-date with the latest developments in logistics and supply chain:
Logistics Manager Daily – hot news straight to your inbox every week day
Logistics Manager Weekly – the most important logistics events of the week in the UK and beyond
Supply Chain Briefing – news and analysis of the the most important supply chain developments globally
All of these services can be requested for free via this site – if you're already signed up to this website and logged in, simply edit your details and select the newsletters you would like to receive. Not registered yet? Register here and you can select your chosen newsletters.
---
Read Logistics Manager on the go
Get Logistics Manager at your fingertips – get the app:

---
Prefer print?
Logistics Manager is also available in print as a free resource for UK-based logistics end-user practitioners only (e.g. those within retail, manufacturing, food and drink, FMCG  and CPG, technology, engineering, healthcare, pharmaceutical, energy, utilities, public and third sectors), saving £104.99 per year on the published rate, so please note that all requests for free subscriptions are subject to approval. If you are based outside of the UK, you can still subscribe and save up to 30 per cent.
For all other professionals interested in receiving Logistics Manager, including those outside the UK, e.g. providers of product or services to the logistics industry, agencies, consultants, property developers and media owners, you can subscribe and save up to 30 per cent.
Not sure if you qualify for a free subscription? Sign up to request a free print subscription and we will be in touch.