Distribution improvements have played a key role in enabling Morrisons to meet its key priorities, the retailer revealed in its annual results.
It said: "At our interim results we highlighted how automated in-store ordering was enabling the introduction of a new forecasting system.
"In the second half, we further improved our end-to-end distribution infrastructure: as well as some of the one-off improvements to the network, we also invested in enhancements in goods-in and goods-out capacity at our existing Bellshill depot in Scotland, and created additional capacity through a new third depot at Swan Valley in Northamptonshire."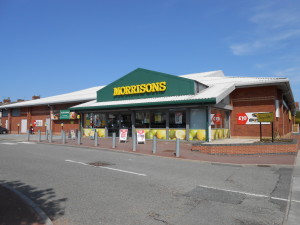 The moves are part of plan to improve the business in six priority areas. These have enabled the retailer to increase revenue by 2.7 per cent to £17.7m and operating profit before exceptionals by 4.5 per cent to £465m for the years to 3rd February 2019. However, operating profit after exceptionals was down 14 per cent to £394m.
During the second half, there was a £12m charge within other exceptional items relating to one-off costs to increase the capacity of the distribution network and accelerate the roll-out of wholesale supply.
During the period Morrisons invested in the start-up of a new store-pick capability and the new Erith CFC for Morrisons.com, and the accelerated roll-out of wholesale supply to McColl's.
"This enabled us both to increase our online household coverage significantly and achieve our target of £700m of annualised wholesale supply sales earlier than expected."
Morrisons also highlighted some of the steps it has been taking to localise its offering, with products sourced from producers near stores. "For example, our new stores in Abergavenny and St Ives, Cambridgeshire, opened with a total of 550 local items between them, many of which were sourced from our food maker events hosted for local customers ahead of the store openings. Similarly, Fresh Look refit stores with particular local speciality food makers nearby have been welcoming hundreds of new local products into stores."
Overall, sales of local suppliers' products were up by 27 per cent last year.