Growth is the goal of every business; whether a retailer, e-tailer, manufacturer, or 3PL, it is no different for you. You want to sell more and ship more products to people's homes and offices.
However, once you get your warehouse shipping operations in line, getting to and succeeding at the next volume level brings a whole new set of challenges.
Whether shipping 4,000 or 40,000 parcels a month, regardless of where you are in your growth cycle, we have a guide to help you meet the challenges and capitalise on your success opportunities.
Shipping 4000 cartons a month and looking to reach 10000? You'll need to learn to:
Automate processes
Expand your carrier network
Upgrade your tech to keep up with the pace
Currently shipping 10,000 cartons a month and looking to reach 25,000? You'll need to learn to:
Overcome carrier capacity constraints
Implement and manage an omnichannel strategy
Expand your international shipments and ensure compliance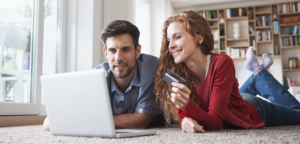 Already shipping 25,000+ cartons a month and looking to increase productivity and profitability? You'll need to learn to:
Track and trace cartons throughout the supply chain
Overcome customer service drain from a large number of end customers
Quickly and efficiently make complex decisions going beyond business rules
In our guide "Growing Fast? 9 Things Expanding Warehouses Can Do to Scale Parcel Shipping, you'll get more insights into managing those shifts in your shipping business."