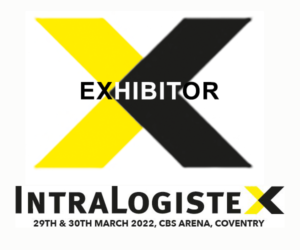 Making the best use of industrial warehouse space has become even more urgent at the start of 2022 with the latest figures suggesting a severe shortage is due to the pressures of e-commerce.
A recent Colliers report has highlighted that only 18.1 million ft2 of space remains in the UK despite the building of 11.1 million ft2 of space in 2021. Although this is highlighted as the equivalent of 26 Wembley Stadiums; nearly 75% of this space has already been let or is under offer at the start of 2022. There is no escaping the fact that despite the demand increasing for warehouse space, the ability to outrun the demand is not keeping pace with changing consumer trends.
Yet the prospects for extra warehouse space are alarming in the short-term. The demand for e-commerce is causing a surge in demand for extra warehouse space. This will only increase as the global pandemic has altered the retail environment. But solutions are not confined to increased space: the use of intelligent data can resolve many of these issues by utilising space and delivery schedules to free up warehouse capacity.
The capture of real-time insights enables the measurement, tracking and finding of goods without disruption to the workflow. In an environment of space restrictions and short-term storage, the control of information and real-time data is essential to fully utilise the space and keep stock moving. IntraLogisteX exhibitor BotsAndUs has created a fully autonomous robot system called 'Mim' to collect data to create a comprehensive overview and detailed inventory of goods in any warehouse.
This system enables goods to be recorded, identified and shipped faster, creating more space in a warehouse and reducing costs. By controlling the movement of goods in any warehouse space using autonomous data collection, users can maximise the space utilisation and reduce the need for extra space creation. This is not just a short-term solution: the demand for warehouse space will increase steadily as the e-commerce sector expands to include not only retail hardware but also food and drink businesses. These are fast moving operations that rely on speed of delivery. To achieve that they also need efficient data to keep control of their stock.
Many logistics operations waste time and human resources trying to locate goods in their warehousing locations. Not only that, but they suffer from significant revenue reductions when incorrect goods arrive at their locations and repacked for outbound delivery. Without correct data collection, time and effort is wasted, resources underused, and deliveries subjected to delays and financial penalties.
The use of autonomous robotics to collect information on stock and assist in the movement of inward and outbound goods will ease the pressure on the logistics' sector. What is needed now is not panic, but an understanding of the assistance and solutions robotics has for the longer-term issues related to retail logistics.
BotsAndUs is exhibiting at IntraLogisteX on Stand 326. To register for the event, which takes place on 29th and 30th March 2022, at the CBS Arena in Coventry, please click here. More information about the UK's largest annual intralogistics event can be found at www.intralogistex.co.uk