Following its contract extension with SAICA Paper, CM Downton has invested in ten new trailers to be use on the contract.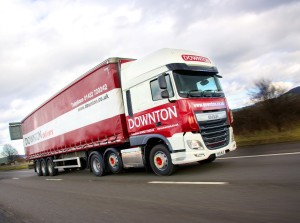 The trailers have a number of features primarily designed to eliminate water ingress, thus reducing damage to paper reels in transit.
The contract covers the inbound transport of full loads of recovered paper collected from various UK recycling sources into SAICA Paper's paper mill, and the outbound delivery of full loads of paper reels to customers throughout the country. The operation involves around 13,000 inbound loads and 3,000 outbound loads each year, or around 65 loads per day in total.