DPD has called on the government to make it easier for fleet operators to run electric vehicles "at affordable prices" after it admitted that is now running some 700 electric vans, some 10% of its fleet.
The parcel courier said it started the year with just over 130 electric vehicles on its van fleet, and had initially targeted 500 by the end of the year. However it was already running 700 and planned to purchase more, depending on availability.
DPD said that as a result of adding such vehicles to the fleet it believed it had delivered almost five million 'emissions free' parcels, at a saving of approximately two million kgs of CO2 this year. It believes it will deliver 10 million parcels this year by electrically powered vans.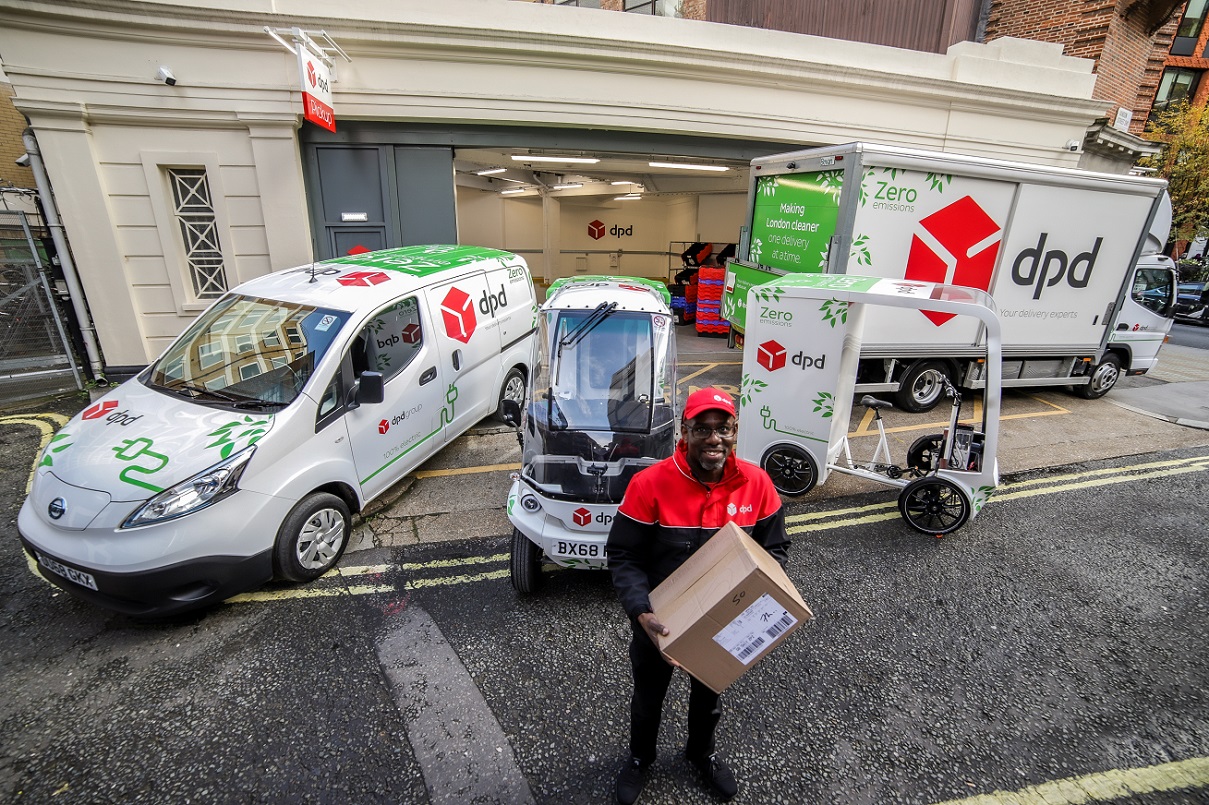 Chief executive Dwain McDonald  said: "Despite everything that is going on, we've been really focused on getting EVs on the road and delivering for us this year.  Yes, you need to be trialing new technology and looking at future concepts, but you have to start making a difference now, and that's what we are doing.
"We originally targeted 500 EVs this year, but with over 700, we have absolutely smashed it.  The feedback from the depots, our drivers and our customers has been fantastic and that has just encouraged us to go faster.
"Parcel volumes are 50% up year on year and we are doing an amazing job.  But we would like even more of our new vehicles to be green EVs – we just can't get our hands on enough of them at the moment.
"We are calling on the government and the vehicle manufacturers to do everything they can to encourage the development of more EVs, at affordable prices, so that progressive companies, like us, can become even greener, even quicker."