DPD is opening two new depots: in Nottingham it is moving to a 60,000 sq ft site at Blenheim Park Road, and it is opening a 45,200 sq ft depot at Barking, which is a new location.
At Nottingham, the existing depot has relocated from Dabell Avenue to the purpose-built 60,000 sq ft distribution centre. The new facility will cover a more optimum delivery area, accommodating 133 new delivery routes and ensure the operation can handle the parcel volume growth predicted in the area through to 2025.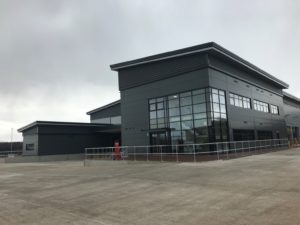 In addition to staff moving across from the old site, 209 new jobs will be created when the new distribution centre is fully operational.
The new Barking depot will increase capacity with the M25 and across East London, and service 149 new delivery routes. Up to 175 jobs will be created.
Chief executive Dwain McDonald said: "Investment in new locations, larger, purpose-built depots and our new, larger DCs make a huge difference to our operational efficiency. Nottingham gives us room to carry on growing, while gaining a new location within the M25 gives our drivers better access to major road networks, helping to improve mileage, journey times and CO2 emissions."