Parcel delivery firm DPD as taken take a 25,000 sq ft warehouse in Gildersome, Leeds.
The company has secured a ten year lease on the property known as Express House. The facility underwent a major renovation at the start of the year, with property investor Eshton having acquired the former DHL depot for an undisclosed sum in January.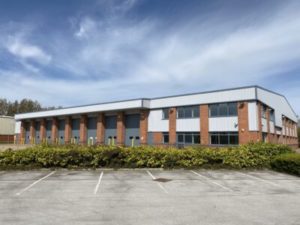 Combining c.17,000 sq ft of warehousing space with more than 8,000 sq ft of office accommodation across two storeys, Express House is situated on a 1.78 acre site, adjacent to the M621 and just a quarter of a mile from junction 27 of the M62.
DPD announced last month the creation of 6,000 new jobs in the UK and a major infrastructure investment in response to the unprecedented boom in online shopping caused by Covid-19. The firm, which delivers for many of the UK's leading retailers, will invest £200m this year to expand its next-day parcel capacity. Express House will supplement DPD's purpose-built distribution centre in Morley, which opened in 2017, and will create around 100 new jobs.
It is one of several deals that Eshton has progressed during Covid-19, with many high growth sectors – including logistics – seeking to expand their footprint to meet the demand for their services.
Jonathan Chapman, director at Eshton, said: "Earlier in the year when we purchased this sought-after industrial space, we made a promise to refurbish it to the very highest of standards. We delivered on that promise and the result is that we have attracted the interest of the UK's leading delivery service.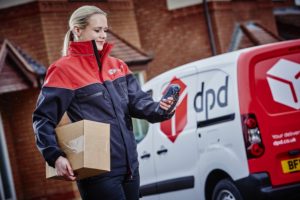 "Leeds is recognised as a strategic business hub for the North, given its excellent transport links to cities like Manchester and Liverpool. But to meet that demand requires the availability of high-quality premises, including industrial and warehousing space such as that we have now let to DPD.
"Despite the challenges Covid-19 has imposed on the wider business world, we are pleased to have made great progress with retained occupier interest and new growth opportunities in our property portfolio. And, as the economy starts to re-open, we will continue to identify additional attractive premises to acquire, refurbish and bring to market."
Louise Ferguson, general manager, property, at DPD said: "We are experiencing the biggest boom in online retailing in the UK's history and we are making an unprecedented investment in our infrastructure and people to ensure we can continue to meet the high levels of demand for our services. Parcel volumes have been up over 30% year on year, and we believe there will remain a much greater reliance on e-commerce in the future. This investment and expansion in Leeds will help ensure that we continue to be right there for our retail customers, alongside them, with the capacity to cope with the demand they are seeing online."
Joint agents were Holder & Co in Leeds and CBRE.