DSV says it has decided not to pursue an acquisition of CEVA Logistics, after increasing its offer to CHF 30 per share.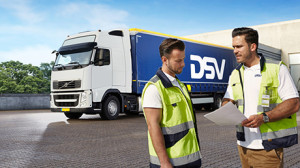 Earlier this month DSV approached CEVA with an offer of CHF 27.75 per share, which was rejected as undervaluing the business.
DSV increased the offer to CHF30 per share said this would provide CEVA shareholders with a premium of 60.4 per cent on the share price of CHF18.70 on 1st October.
However, it said: "Based on the unwillingness of the board of directors of CEVA to engage directly with DSV at the price per share offered we have decided not to pursue the acquisition of CEVA.
In a statement, the CEVA board said: "While the CEVA Logistics' board of directors was considering all the options in the interest of the company and all the shareholders and stakeholders it notes the withdrawal of DSV's proposal."