DSV Panalpina has warned that it will be "difficult to predict the market situation in 2020" as DSV felt the benefits of the acquisition of Panalpina in the second half of 2019.
For 2019 DSV Panalpina reported an 19.8% increase in turnover from DKK79bn to DKK94.7bn (£10.7bn). DSV completed the takeover of Panalpina in August 2019.
Some DKK13.4bn of turnover came from acquisitional growth, while organic growth stood at 2%. EBIT grew 22.1% to DKK6.7bn, including organic growth of 8.4%.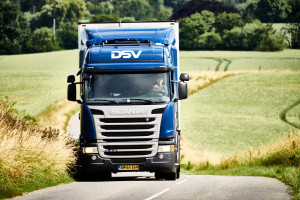 DSV Panalpina chief executive Jens Bjørn Andersen, said: "2019 was a strong year for our company – not least thanks to the acquisition of Panalpina in August 2019. A large part of our organisation is now working hard on the integration and things are progressing well."
Anderson said that in 2020 it expected EBIT to be in the DKK8.2bn to DKK8.7bn range, however he added that it was "difficult to predict the market situation in 2020", adding that the coronavirus situation was "impacting global supply chains and creating uncertainty".
In air freight DSVs legacy air volumes fell 2% in 2019, with DSV citing a weak air freight market with overcapacity and low air freight rates in most trade lanes. With the addition of Panalpina overall volumes in the division rose 55% in the year.
Its sea freight volumes grew 6% in the legacy DSV business, and 32% including the Panalpina acquisition.
In its annual report DSV Panalpina said that by the end of 2020, it expected to have moved all Panalpina's transport volumes to DSV's IT infrastructure.
Market share gains limited
This, it said, would enable it to complete the integration before the end of 2020. The annual report also noted that in an integration year, its ability to gain market share would be limited. It claimed a global market share of 3% in the freight forwarding market, ranking it fourth globally behind DHL; Kuehne + Nagel and DB Schenker.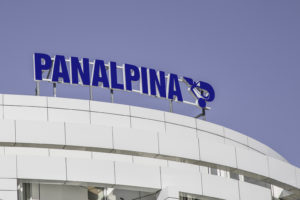 "However," the report states, "as the integration progresses, and more tasks are completed, we will devote increased attention to developing the business and growing with our customers."
Organic growth in its road division was flat at 1%. DSV said that the slowdown in the German economy had led to lower road freight volumes, not only in Germany but across the region, and was being predominantly felt in the automotive sector.
It also said that uncertainty related to Brexit was another negative factor for the road market, and most traffics related to the UK declined, especially in the second half of 2019.
Its contract logistics division DSV Solutions, saw 1.9% organic growth. It said that a 7.1% increase in gross profit was positively impacted by optimised processes and warehouse automation.
Looking to 2020 DSV Panalpina said it was continuing to expand with several new buildings and automation projects globally, including robots, goods-to-man picking and automated ground vehicles.